Website founded by
Milan Velimirović
in 2006

2:28 UTC
---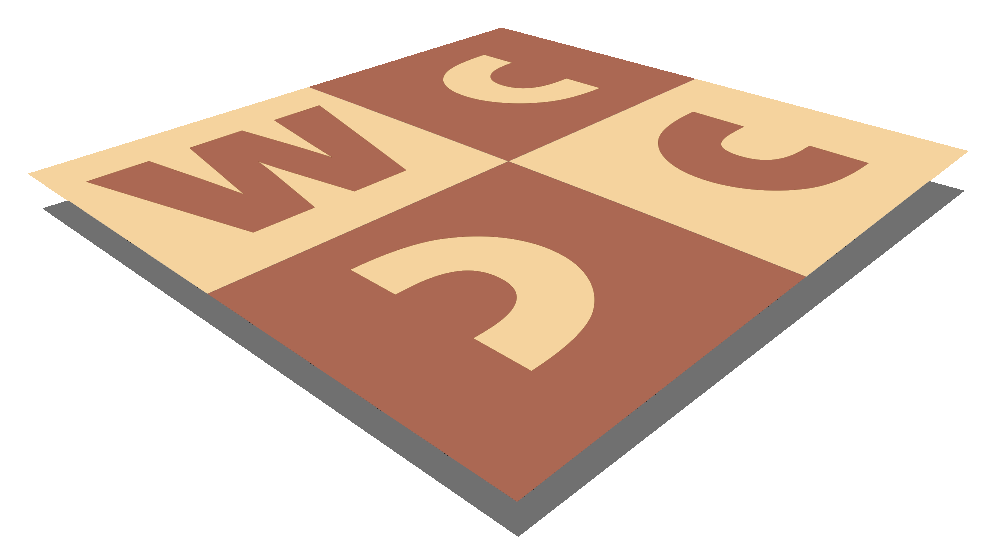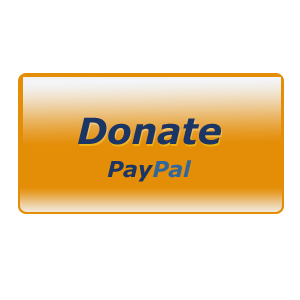 MatPlus.Net

Forum

Competitions

VALERIU PETROVICI 80 JT
You can only view this page!
---
(1) Posted by Eric Huber [Friday, Feb 18, 2011 22:08]; edited by Eric Huber [11-02-19]
VALERIU PETROVICI 80 JT

The tournament is focused on the Eforie theme (see example), in which the thematic pieces (here Bd6 and Sb8) are only fairy pieces of any kind.

Eforie theme:
1...A1/B1 2.a2/b2 A2/B2#
1.a1/b1 A1/B1 2.a2/b2 A2/B2#
1...B1/A1? 2.b2/a2 B2/A2+ 3.b3/a3 !

Any enrichment of the contents is admitted if it superiorly valorizes the thematic play.

Stelian Lamba
Pontus Euxinus 14/2011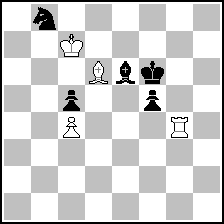 (= 4+5 )



H#2** 2.1.1.1

1... Bf8/Bxc5 2.Ke5 Bg7/Bd4 #
1.Sc6! Bf8 (1...Bxc5?) 2.Ke5 Bg7#
1.Sd7! Bxc5 (1...Bf8?) 2.Ke5 Bg7#

Entries should be sent until 31st December 2011 to the tournament director Valeriu Petrovici at: valeriu.petrovici@gmail.com
or P.O.Box 77-09, Bucuresti sector 3, ROMANIA

Judges will be the jubilarian (Valeriu Petrovici) and the theme's author (Stelian Lamba).
The results will be announced on 9th February 2012, Valeriu Petrovici's 80th birthday.
Prizes in Romanian problemistic literature. Please reprint !

(2) Posted by Eric Huber [Sunday, Oct 30, 2011 11:30]

The jubilarian has come up with some further clarifications about the thematic requirements. The tourney deadline has been slightly postponed.

In a H#2*, the real solutions successively validate (and possibly with the same strategic effects) the corresponding setplays. The thematic pieces must be fairy, but no fairy condition is allowed. The first moves of Black&White must not be passive (tempo or zugzwang).
Judges: Valeriu Petrovici & Stelian Lamba
Prizes in Romanian problemistic literature.
The results will be announced on 9th February 2012, Valeriu Petrovici's 80th birthday.
Send to: Valeriu Petrovici, P.O.Box 77-09, Bucuresti sector 3, Romania
valeriu.petrovici(AT)gmail.com
Closing date: 31.01.2012

Example:
V.Petrovici (original)

(= 6+4 )


h#2** (6+4)
2.1.1.1

1...Bb5 2.Gh8-c3 Nf5#
1...Bf5 2.Ga3-e3 Nb5#

1.Ga3-e3 Bb5 2.Ge3-c3 Nf5#
1.Gh8-c3 Bf5 2.Gc3-e3 Nb5#

---
No more posts
MatPlus.Net

Forum

Competitions

VALERIU PETROVICI 80 JT