Website founded by
Milan Velimirović
in 2006

13:47 UTC
---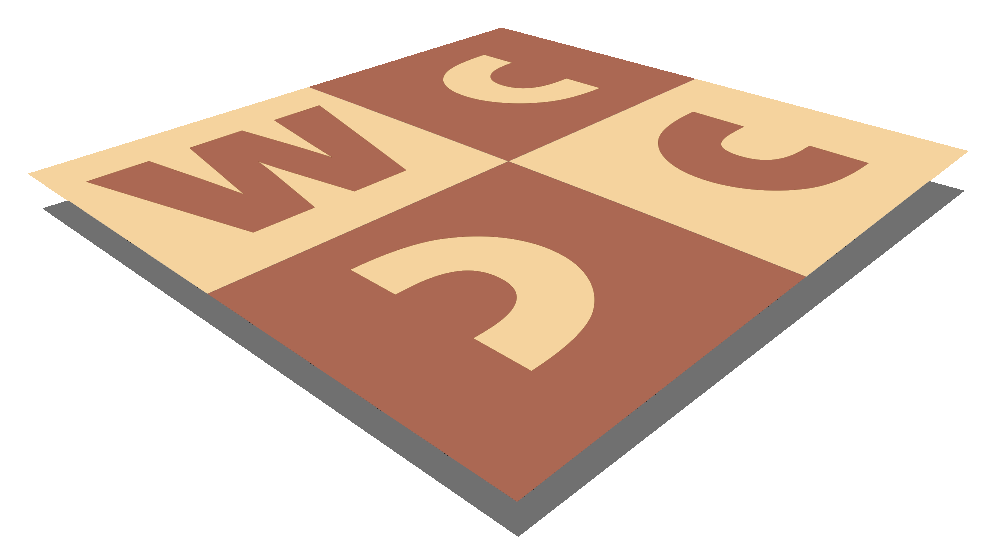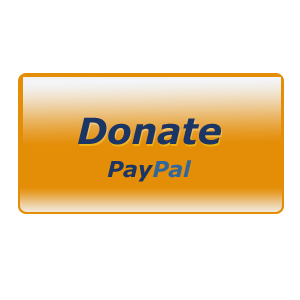 MatPlus.Net

Forum

Competitions

Spisska borovicka 2011
You can only view this page!
---
(1) Posted by Peter Gvozdjak [Thursday, Aug 11, 2011 14:55]
Spisska borovicka 2011

Announcement:
SPIŠSKÁ BOROVIČKA
THE 23-RD THEME TOURNEY C 25.8.2011
is announced for all kinds of problems in 2 moves (#2, =2, H#2, S#2, etc...).
Twins, more solutions, promoted pieces and also all kinds of fairy pieces and/or
conditions are allowed.
The following theme is required. At least one "retiring defence": A move which
starts on a square adjacent to the black King but ends on a non-adjacent square.
Additionally, there must be any cyclic idea (not necessary to be a Cyclone!).
EXAMPLE
Peter GVOZDJÁK
Martin 1992-93
1st Prize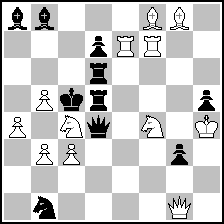 (= 12+10 )



#2 (12+10) C+
1.Rf5? [2.Q×d4# A]
1…Q×g1 2.Sd3# B
1…R×f5 2.b4# C
1…S×c3!
1.Re4! [2.Sd3# B]
1…Q×g1 2.b4# C
1…Rf5 2.Q×d4# A
(In the example, both defences are thematic and the Shedey cycle completes the
cyclic part.)
Important: Only computer-tested problems (C+) will be accepted.
You may also send me the entry by e-mail on peter.gvozdjak@gmail.com.
In that case it should be received latest by 18th August.
At the congress please hand your problems to the judge until Thursday, 9.30 P.M.
The judge: P. Gvozdják.
(The tourney is open worldwide, however the prizes for congress participants only.)

(2) Posted by Peter Gvozdjak [Monday, Aug 29, 2011 11:39]

here is the list of awarded compositions from the jesi congress:

commendations e.a.:
(d8/f4) a. hirschenson
(h8/d3) y. retter
(a1/b5) d. mueller
special hm (e6/f4) e. klemanic
2nd hm (h7/e4) d. mueller
1st hm (c1/e6) j. rotenberg
special pr (a5/e3) r. riva
3rd pr (a3/d4) d. giacobbe
2nd pr (c5/e4) a. tuengler
1st pr (b5/e8) j. quah

the complete award will appear within due time on juraj lorinc's web site.

(3) Posted by Peter Gvozdjak [Wednesday, Sep 14, 2011 09:28]

the award:
http://jurajlorinc.tripod.com/chess/spbo23.htm

---
No more posts
MatPlus.Net

Forum

Competitions

Spisska borovicka 2011