Website founded by
Milan Velimirović
in 2006

23:10 UTC
---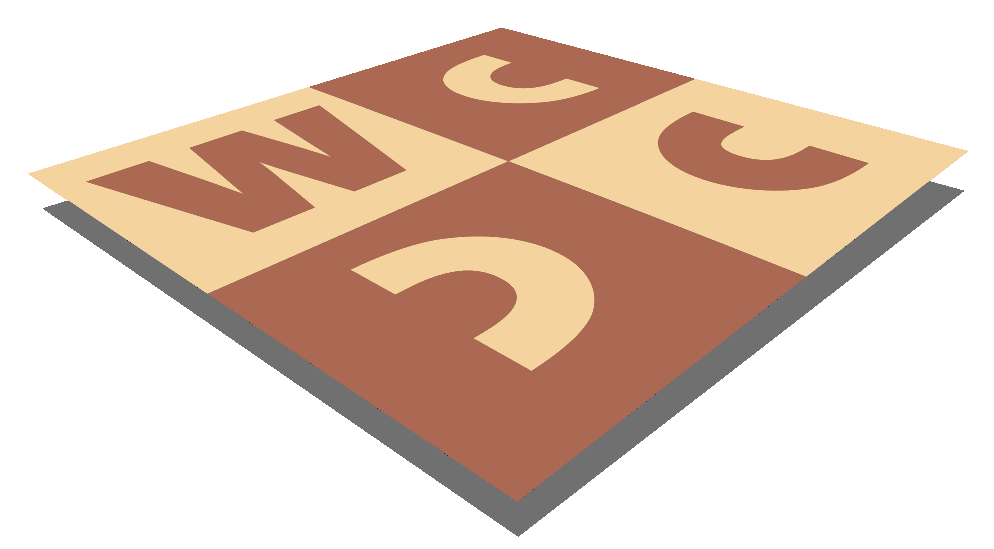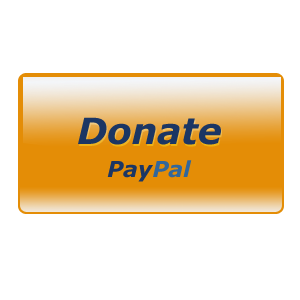 MatPlus.Net

Forum

Promenade

Chess in television
You can only view this page!
---
(1) Posted by Siegfried Hornecker [Thursday, Dec 28, 2017 19:47]
Chess in television

Although the concept of problem chess is foreign to the unofficial wiki, where we see "11 year old plays chess against himself" entered, it was not to the people doing the research for the show "Aktenzeichen XY ungelöst", who in the 14 June 1991 episode showed a boy solving a mate in 2 correctly in blitz time. A lost chess problem prodigy?

Scene: The boy looks at the pages of a chess book with brown cover (sadly we don't see the title) and builds up this problem. Then he solves it within seconds.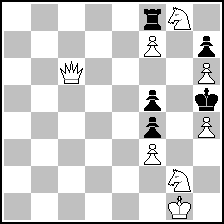 (= 8+5 )



Mate in 2
(Author and source unknown, but should be easily found in PDB)

What German composer can tell me the book's name? It's most likely a book for players (maybe from Olms?) with problems at the end.

(2) Posted by Geoff Foster [Thursday, Dec 28, 2017 22:29]

Did the boy find the intention or the cook? The problem is by Leonid Kubbel, "Zadachi i Etyudy" 1927. It was quoted in the 1984 book "Leonid Kubbel", by Y. Vladimirov & Y. Fokin. Does that book have a brown cover?

(3) Posted by Geoff Foster [Thursday, Dec 28, 2017 22:33]

Here's the book:

https://www.amazon.co.uk/Leonid-Kubbel-Russian-language-Vladimirov/dp/B007YC3EHI

(4) Posted by Michael McDowell [Thursday, Dec 28, 2017 22:55]

Geoff,

Siegfried's diagram is sound, and the problem appears in the 1958 Kubbel collection with the source "Deutsches Wochenschach 1908". Vladimirov and Fokin have moved the white king to h1, which allows the cook. Very strange!

(5) Posted by Siegfried Hornecker [Friday, Dec 29, 2017 00:20]; edited by Siegfried Hornecker [17-12-29]

It was definitely a German book, but of course it's possible they used just any chess book as a placeholder. Still, seeing what composition we have here, it is clear that Kurt Grimm (the regisseur) or whoever was responsible for the scenes had actually good knowledge of chess composition and a love to details - more than needed.
Oh, and on the back of the cover, the middle half has a white "box" with text describing the book, similar to what I believe is the Olms books. It is around as big as the German Olms PraxisSchach books.
If someone has details about who the solver might be - he lived in Bochum at that time and was 11, so he'd be around 37 now - for obvious reasons I'd ask to not publish the name, but rather tell me in private. I wouldn't need a name if he isn't active anymore, I'd just be interested in the chess story behind it - did he become a good solver, or did he disappear into just being a club player, and is not interested in solving anymore? I am certain - without publishing the details - if he is interested in solving, then some material could be sent to him for free (via his chess club), such as invitations to solving championships or problemist meetings. Hey, we want to be number 1 again. :-)

Thanks for the great reading tip, in any case, and for giving the source and even finding a small mystery - in the TV show the king was on g1 (the baord was seen from the Black side, and even the solution was shown correctly with the phoenix variation).

As for the case shown, two guys beat the father of the chess player for his car keys, there also was a money suitcase involved but I didn't pay attention to where it came from. The robbers were caught four years later.
https://xywiki.netsupply.com/index.php/Sendung_vom_14.06.1991

(6) Posted by Neal Turner [Saturday, Dec 30, 2017 13:47]

There's quite a lot of chess in films and television, but not much problem chess.
In Finland we did have a film 'Thomas' (2009) in which it was featured, but as is usual the effect is distorted.
The eponymous character is a lonely old man who spends his days sitting in the park and evenings in his cellar apartment solving chess problems.
(http://www.thomasmovie.net/)
So the message is chess problems are for losers - no sign of the excitement, danger and thrills that keep us hooked!

---
No more posts
MatPlus.Net

Forum

Promenade

Chess in television