Website founded by
Milan Velimirović
in 2006

5:38 UTC
---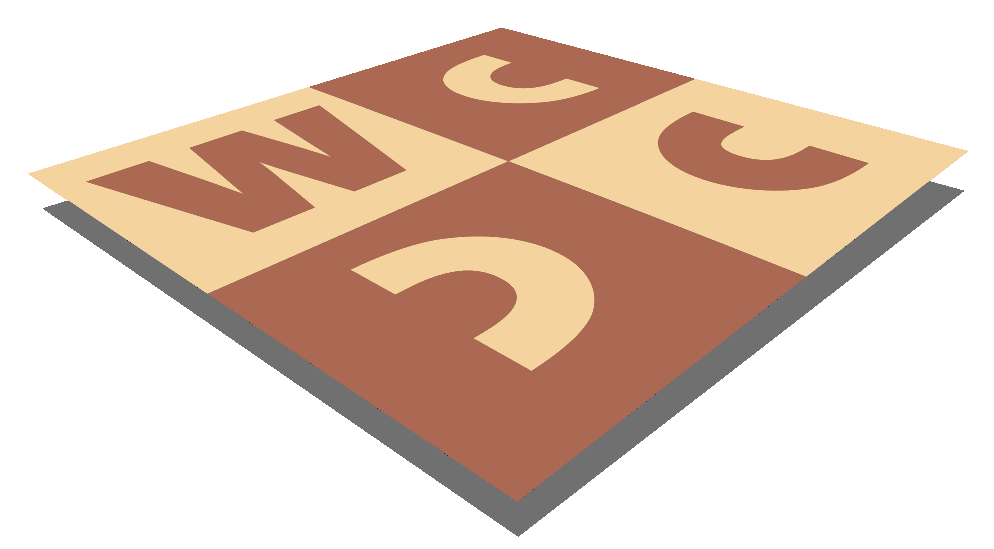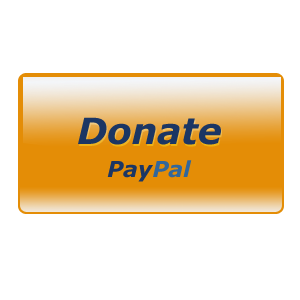 MatPlus.Net

Forum

General

Piotr Murdzia wins the German Solving Championship 2009 [updated April 28]
You can only view this page!
---
(1) Posted by Siegfried Hornecker [Sunday, Apr 26, 2009 04:31]; edited by Siegfried Hornecker [09-04-28]
Piotr Murdzia wins the German Solving Championship 2009 [updated April 28]

From April 25th to 26th 2009 the International German Solving Championship is held in Unterkochen. As opposed to the official lists, composing GM Andrey Selivanov did not participate because his wife had broken her leg.

At evening of April 24th there was a blitz OTB tourney sponsored by a local company. The Oberbürgermeister (comparable to Lord Mayor), a company official and former Team World Champion of Solving Axel Steinbrink (who organises the GSC) delivered a speech beforehand.
Winner of the OTB blitz was local matador Josef Gheng before OTB grandmaster Klaus Bischoff and World Champion of Solving Piotr Murdzia. [for a picture of Murdzia afterwards, see http://commons.wikimedia.org/wiki/Category:Piotr_Murdzia; for a picture of Klaus Bischoff, see http://commons.wikimedia.org/wiki/File:Bischoff_Klaus_20090424.jpg; a few more unencyclopedical pictures of the event will be made available later today]

At April 25th we met in the morning to go to Limesmuseum (named after Limes Romanus, see http://en.wikipedia.org/wiki/Limes for info) and learn a bit about Roman history (mostly about military and Emperors). Afterwards there was some free time, used for lunch. At 2 PM the first three rounds of the championship were held. While two- and threemovers were not a big issue to many, the studies were. No participant has scored full points at the round. Piotr Murdzia finished after 58 of 100 minutes to get 12 of 15 points. Eddy van Beers took the lead with 14 of 15 points, having a total of 42.5 of 45 points after three rounds (Murdzia has 42). So the final rounds will probably show us a very close outcome.
Afterwards there was time for dinner which I took with the Slovakian team of whose Michal Dragoun I also got a very nice book for solving beginners (in Slovakian, I think).
At 8:30 PM a quick solving championship was held. I don't know the results yet but hope to have positive points. There was each 1 point for a correct and -0.9 points for a incorrect solution. If the solution box is empty, it doesn't lose points.

(to be continued later today)

There will be made available pictures and final results of GSC at this thread later today. Please be patient. You have to, anyway. :o)
Also, I guess Piotr Murdzia will make results available at his website http://www.murdzia.com/ later like he always does. It is a great pleasure to meet him, like everyone else.

-----

Continuation:
Today the final rounds brought a surprise. After the fifth round, Piotr Murdzia had more than five points advantage over all opponents, so he safely (well, for him who didn't know that yet it maybe was not while solving, but objectively it was) won the tourney. On place 2 we have former World Champion Arno Zude, on place 3 also former World Champion Michael Pfannkuche. Eddy van Beers only made fourth place, while Slovakian master Michal Dragoun, well-known to MatPlus readers, won the fifth place. Further rankings are only known partially to me. The other Piotr (Gorski) made 10th place, ARVES treasurer Marcel van Herck made 16th place, three German solvers who obviously were not too experienced made the last places.

You can find photos usable under license CC-BY-SA 3.0 (means: give attribution and license to use it, modified pictures still must use the same license etc) on my website. Some are from Limesmuseum.
http://sh-kunstschach.eu/download/dem2009/dem2009.zip (52.2 MB zipped photo collection; MD5: 6F1F613F6F0BDFF7B3A28303E8BDD3FF)

My duty at the championship, other than making photos :-) was to test the studys. We had one inquiry that we could show as wrong. See two studies below (the original is not reprinted here since I have no idea if that is ok even though I was told so yesterday). You can solve it, if you want.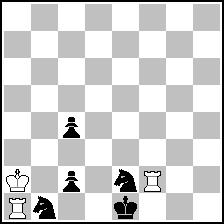 (= 3+5 )



A. A. Manvelyan, tournament of Armenian chess club 1987, 5th prize
White moves and draws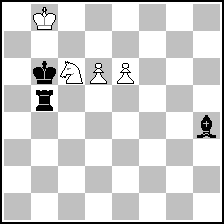 (= 4+3 )



B. Rybnikov & Sergey N. Tkachenko, Latvian ty 1990-1994, 3rd place
White moves and draws

-----

Results, where possible I made PDF files:
Quick Solving - http://sh-kunstschach.eu/download/dem2009/quicksolving2009.pdf (14,817 Bytes)
Championship - http://sh-kunstschach.eu/download/dem2009/dem2009.xls (90,112 Bytes; note: no guarantee is given by me on this file, I suggest to turn macros off, it is provided AS IS as received from Axel Steinbrink)

Photos - http://sh-kunstschach.eu/download/dem2009/dem2009.zip (54,835,738 Bytes; MD5: 6F1F613F6F0BDFF7B3A28303E8BDD3FF) - usable under license CC-BY-SA 3.0, see http://creativecommons.org/licenses/by-sa/3.0/ for details

Problems (round 3 and 6 are not available due to originals):
Round 1: Twomovers - http://sh-kunstschach.eu/download/dem2009/round1.pdf (86,718 Bytes)
Round 2: Threemovers - http://sh-kunstschach.eu/download/dem2009/round2.pdf (95,381 Bytes)
Round 3: Studies - http://sh-kunstschach.eu/download/dem2009/round3.pdf (84,524 Bytes) [NOT AVAILABLE]
Round 4: Selfmates - http://sh-kunstschach.eu/download/dem2009/round4.pdf (95,869 Bytes)
Round 5: Moremovers - http://sh-kunstschach.eu/download/dem2009/round5.pdf (93,765 Bytes)
Round 6: Helpmates - http://sh-kunstschach.eu/download/dem2009/round6.pdf (91,208 Bytes) [NOT AVAILABLE]
Find original PDF files (smaller but need fonts) at website of Piotr Murdzia (link below).

-----

Other links:
http://www.schachbund.de/news/article.html?article_file=1240821527.txt - News coverage on website of Deutscher Schachbund (German national chess federation)
http://www.murdzia.com/index.php?option=com_content&task=view&id=172&Itemid=1 - Coverage on website of Piotr Murdzia, with original PDF files (note: you need ChessMerida font for it, see below)
http://www.enpassant.dk/chess/fonteng.htm#MERIDA - download of ChessMerida font (many thanks to Ing. Emil Vlasák)

---
No more posts
MatPlus.Net

Forum

General

Piotr Murdzia wins the German Solving Championship 2009 [updated April 28]