Website founded by
Milan Velimirović
in 2006

6:22 CET
---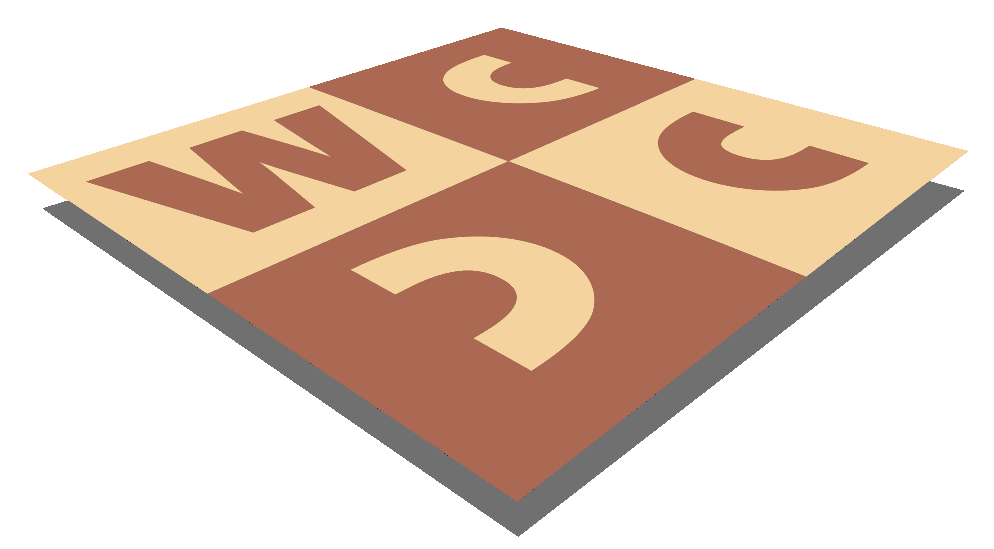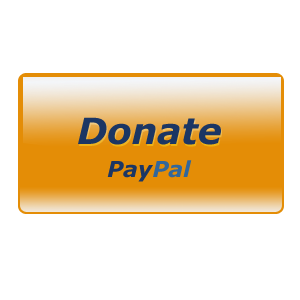 MatPlus.Net

Forum

Competitions

12th Belgrade Festival 26-28.05.2017.
You can only view this page!
---
Page: [Previous] [Next] 1 2 3
(41) Posted by seetharaman kalyan [Saturday, May 6, 2017 20:12]; edited by seetharaman kalyan [17-05-07]

Transferred to BIT 2017 clarifications

(42) Posted by Marjan Kovačević [Saturday, May 6, 2017 22:55]

@Seetharaman
Please, transfer your question to new Post "BIT 2017 Clarifications". I believe the judge will reply.

(43) Posted by Siegfried Hornecker [Sunday, May 7, 2017 20:57]

I was three times in Belgrade now, because of Milan, because I had to pay my respects to him, to receive closure. I made wonderful friends there, have experienced great hospitality, and Dolf Wissmann (nearly) saved my life at the first visit. I have visited the Jewish history museum, and the memories are so fresh that it is hard to believe it already is almost a year again.

But although the Serbian problemists gave me a great time, although Milomir is full of the spirit of hospitality and friendship, as are most others of you, I am afraid that at least for some time this was my lasat visit to Belgrade. The city is too loud, and my health needs to be fixed first - which is on a good way now, but will take time. Maybe I can see you again in a few years, but to all other problemists I can just say, Belgrade is very well worth a visit, not only for the chess but also for the spirit of the people!

Also, at this point, I would also like to thank Pavlos Moutecidis and his friends again for the great time we had in the café, and on another café the legendary John Roycroft who revealed himself to be a much deeper, much more sensitive person than already seen in EG (and EGEG, which he sent me later for a review and which was a fascinating and captivating look deeply recommended to any fan of political thrillers or chess studies).

But, I learnt one thing I somehow ignored the past two times. Possibly it is because I became more sensitive. The city is loud. One night there were people seemingly working with drills or whatever - I was unable to sleep. And to all this came the pain I had from the long day. Yes, my health showed me going abroad needs better planning. I resigned my wish of permanently moving to Serbia. It is a beautiful country, it has wonderful people, but it also is loud in Belgrade at times. I got a new view on many things, I understood the truth behind some political agendas of the west, and I became witness to a country that holds together, to how Germany must have been in the 1950s.

If I can say one thing, then please keep this spirit, keep the sense of community among people. And to all those who have doubts, who don't know if they should visit: Yes, attend this meeting! Learn about Serbia, immerse yourself in the hospitality! But by all means, also be careful not too easily to trust people! From what I heard, scammers are also aplenty...

(if this is possible, maybe the admins can make this post visible to registered people only?)

(44) Posted by seetharaman kalyan [Monday, May 8, 2017 19:23]

Get well soon !!

(45) Posted by Administrator [Sunday, May 28, 2017 21:07]

Open Solving Championship of Serbia 2017 (Serbia, Belgrade 27.05.2017-28.05.2017) - Final Individual Results
http://www.matplus.net/pub/SerbiaOpen2017.pdf
Cup points:
http://www.matplus.net/pub/cup.pdf

(46) Posted by Aleksandr Bulavka [Thursday, Aug 31, 2017 19:21]

Many thanks to Marko for improving my problem.
Bulauka Aliaksandr (M.Klasinc version)
BIT'2017, 4th place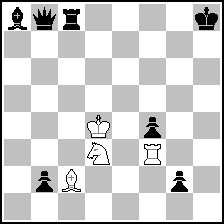 (= 4+7 )



hs#Max2.5
1...Rxc2 2.Sxf4(Sxb2?) Bc6 3.Rd3 Qxf4#
1...B:f3 2.Sxb2(S:f4?) Rc6 3.Bd3 Qxb2#

---
No more posts
Page: [Previous] [Next] 1 2 3

MatPlus.Net

Forum

Competitions

12th Belgrade Festival 26-28.05.2017.