Website founded by
Milan Velimirović
in 2006

1:35 CET
---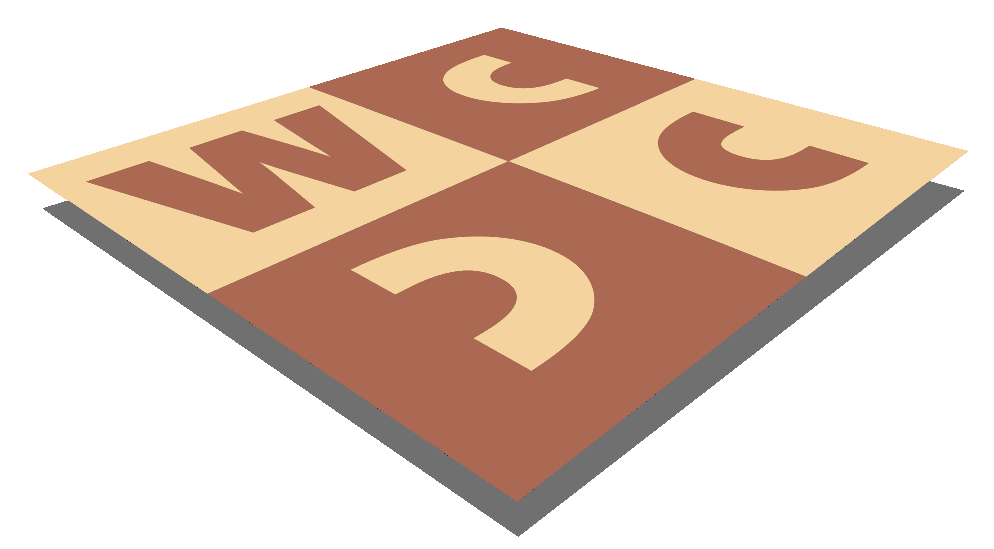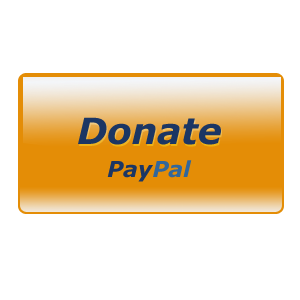 MatPlus.Net

Forum

Competitions

ARVES Memorial Theme Tourneys
You can only view this page!
---
(1) Posted by Yochanan Afek [Saturday, Dec 4, 2010 23:37]; edited by Yochanan Afek [10-12-04]
ARVES Memorial Theme Tourneys

ARVES announces 2 centenary theme composing tourneys to commemorate the 100 anniversary in 2010 of two fine composers who passed away prematurely: Mark Liburkin (1910- 1953) from Moscow (Russia) and Shaya Kozłowski (1910- 1943) from Łodz (Poland).

1) Mark Liburkin -100 Theme Tourney

Theme: Win or draw study displaying a Systematic manouver


M. Liburkin
4th Pr. Shakhmaty v SSSR, 1938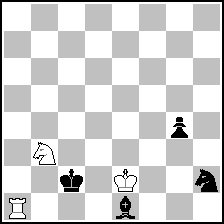 (= 3+4 )





White wins

1.Nd4+ Kc3 2.Nb5+ Kc4! [2...Kb4 3.Rb1+] 3.Nd6+ [3.Na3+? Kb3 4.Kxe1 Kb2 5.Nc2 Nf3+! (5...Kxc2? 6.Ra2+) 6.Kd1 g3 7.Ra8 g2] 3...Kc5! 4.Nb7+! [4.Ne4+? Kd5! (4...Kd4? 5.Ra4+) 5.Nf6+ Ke5! 6.Nd7+ Ke6 7.Nc5+ (7.Nf8+ Kf7) 7...Kd5] 4...Kc6 5.Nd8+ Kc7! 6.Ne6+ Kd7! [6...Kd6 7.Ra6+] 7.Nf8+! Ke7 8.Ng6+ Kf7 9.Nh8+ Kg7 10.Rxe1 Kxh8 11.Rh1 g3 12.Ke3! Kg7 13.Kf4 g2 14.Rg1 Nf1 15.Rxg2+ Kh6 16.Rf2 1–0



M. Liburkin
64, 1940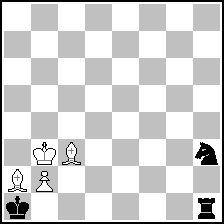 (= 4+3 )



White wins

1.Ka3! Rc1 2.Bd4! [2.Be5? Rc5 3.Bc3 Rxc3+] 2...Rd1 3.Be5! Re1 4.Bf6! Rf1 5.Bg7! Rg1 6.Bh8! Rg3+ 7.b3+ 1–0

Judge: Yochanan Afek



2) Shaya Kozłowski-100 Theme Tourney

Theme: A paradoxical piece action eventually simplifies into a winning or drawn pawn ending



S. Kozlowski
Glos Poranny,.1931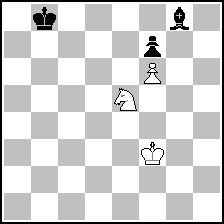 (= 3+3 )




.
White wins

1.Nd7+ Kc7 2.Nf8!! Kd8 [2...Kd6 3.Kg4! Kd5 4.Kh5 Ke5 5.Kg5 Ke4 6.Kh6 Kf5 7.Kg7 Kg5 8.Nd7] 3.Kf4 [3.Kg4] 3...Ke8 4.Kg5! Kxf8 5.Kh6! 1–0

S. Kozlowski
Glos Poranny, 1931


(= 4+5 )




White wins

1.Ng6+!! hxg6+ [1...Kg8 2.h5 hxg6+ 3.Kxg6] 2.Kxg6 Kg8 3.h5 Kh8 4.Kf7 g5 5.Kxf8 g4 6.Kxe7 g3 7.Kf7 g2 8.e7 g1Q 9.e8Q+ Kh7 10.Qe4+ Kh8 11.Qe5+ Kh7 12.Qf5+ Kh8 13.Qf6+ Kh7 14.Qg6+ Qxg6+ 15.hxg6+ 1–0

Judge: Harold van der Heijden

Total prize-fund: 600 Euros.
In each tourney 3 money-prizes will be awarded: 1) 150 Euros; 2) 100 Euros; 3) 50 Euros.
Book prizes will also be awarded
Entries should be sent before July 31st 2011 to the tourneys director:

. René Olthof
Achter 't Schaapshoofd 7,
5211 MC 's Hertogenbosch, The Netherlands
E-mail: raja@newinchess.com

The awards will be published in EG at the second half of 2011.

---
No more posts
MatPlus.Net

Forum

Competitions

ARVES Memorial Theme Tourneys